November 19, 2007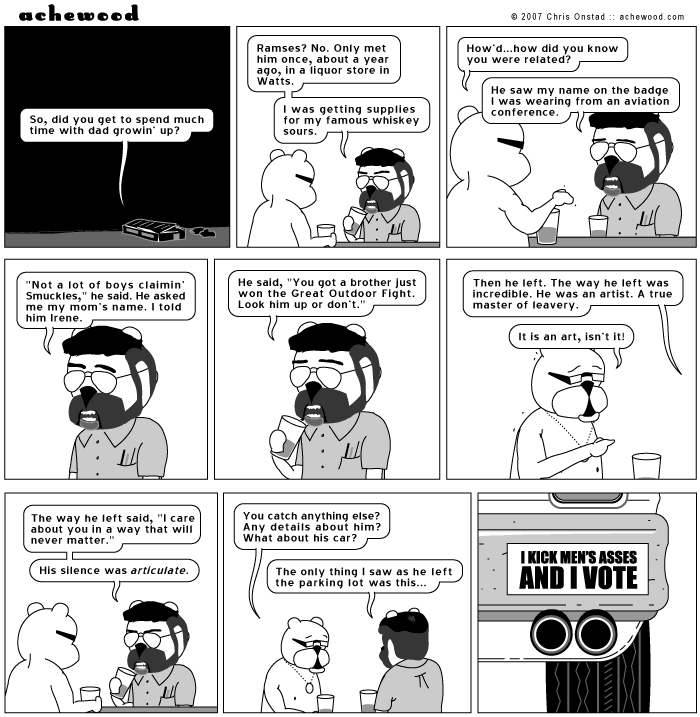 Clearly, Ramses will only vote for the candidate who supports the ass kicking initiative.
---
November 20, 2007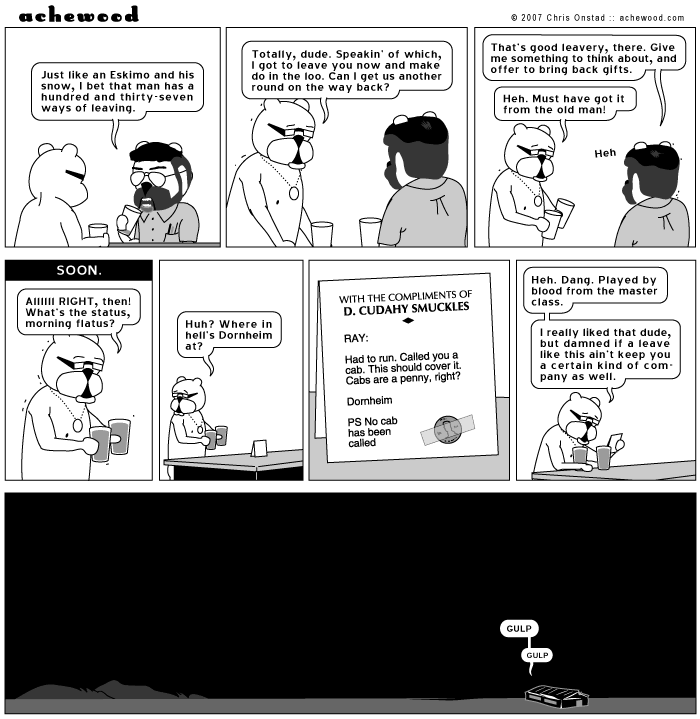 As a Smuckles, he innately appreciates a well-crafted Leave.
---
November 21, 2007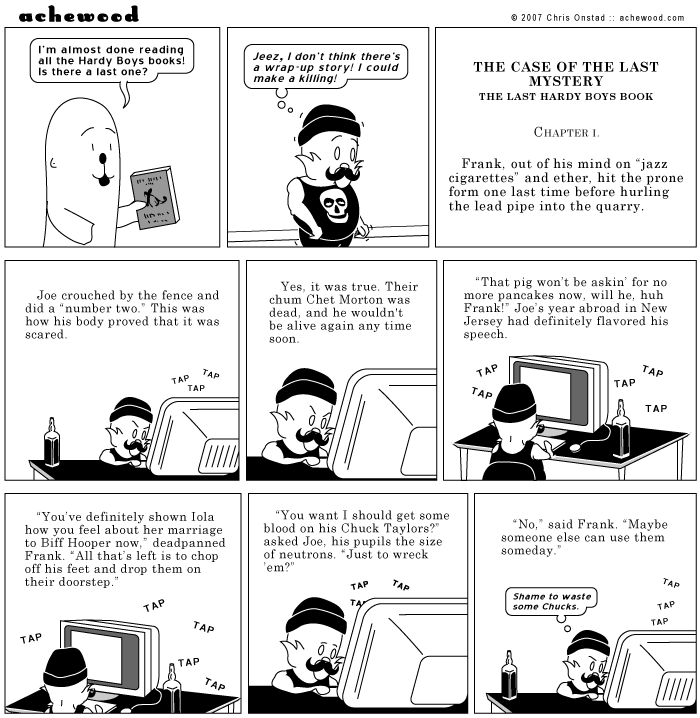 Frank always was the calm, brunette one.
---
November 26, 2007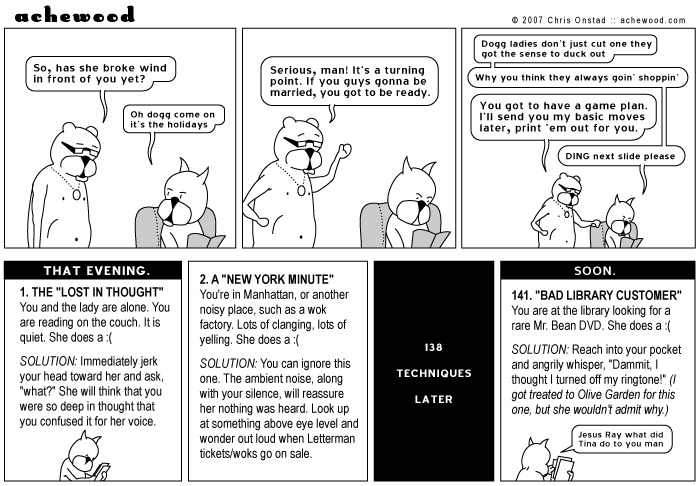 Baby, tell little ol' Ray why we goin' to Olive Garden! It my birthday?
---
November 27, 2007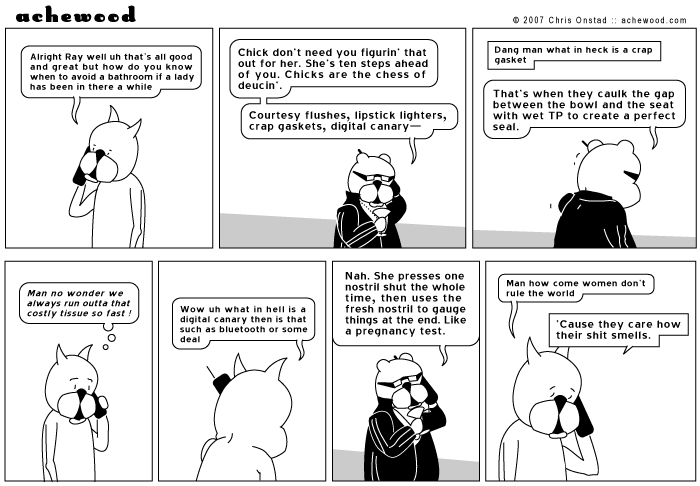 Can you imagine Napoleon caring how his shit smelled? No. He went on to the next victory.
---
<<<<<
·
home
·
>>>>>